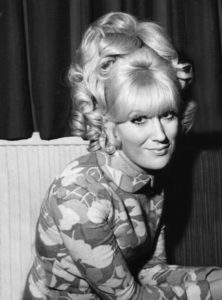 Susan Lambert is attached to a new independent feature script, Twenty-Four Hours From Tulsa, written by a husband and wife team: award-winning writer Terry Holzman and celebrated cinematographer Ernest Holzman. It is their first script together. Twenty-four Hours from Tulsa is a unique bio-pic imagining four, unexpected days in the life of singer Dusty Springfield. It's about discovering friendship, finding love and being true to your heart.
It's Thanksgiving in NYC, 1968. After performing a sold-out concert at Carnegie Hall, British superstar Dusty Springfield begins a search for her true self and befriends unexpected fellow travelers as they all set off on a journey of surprising friendships, love and empowerment in this ensemble-romantic-comedy-bio-road-pic… with music.
Want to learn more? Contact Susan!
Listen to the playlist inspired by the script.